For many years, Google Analytics has been an essential tool for website and app owners. This tool provides valuable insights to businesses which helps them to make informed decisions about their online presence. But everything will be changed soon!
Yes! Google has introduced the next generation of analytics, which is known as Google Analytics 4 or GA4. This next generation of analytics was announced by Google in the year 2022. It will come into existence by 1 July 2023.
What is Actually Google Analytics 4?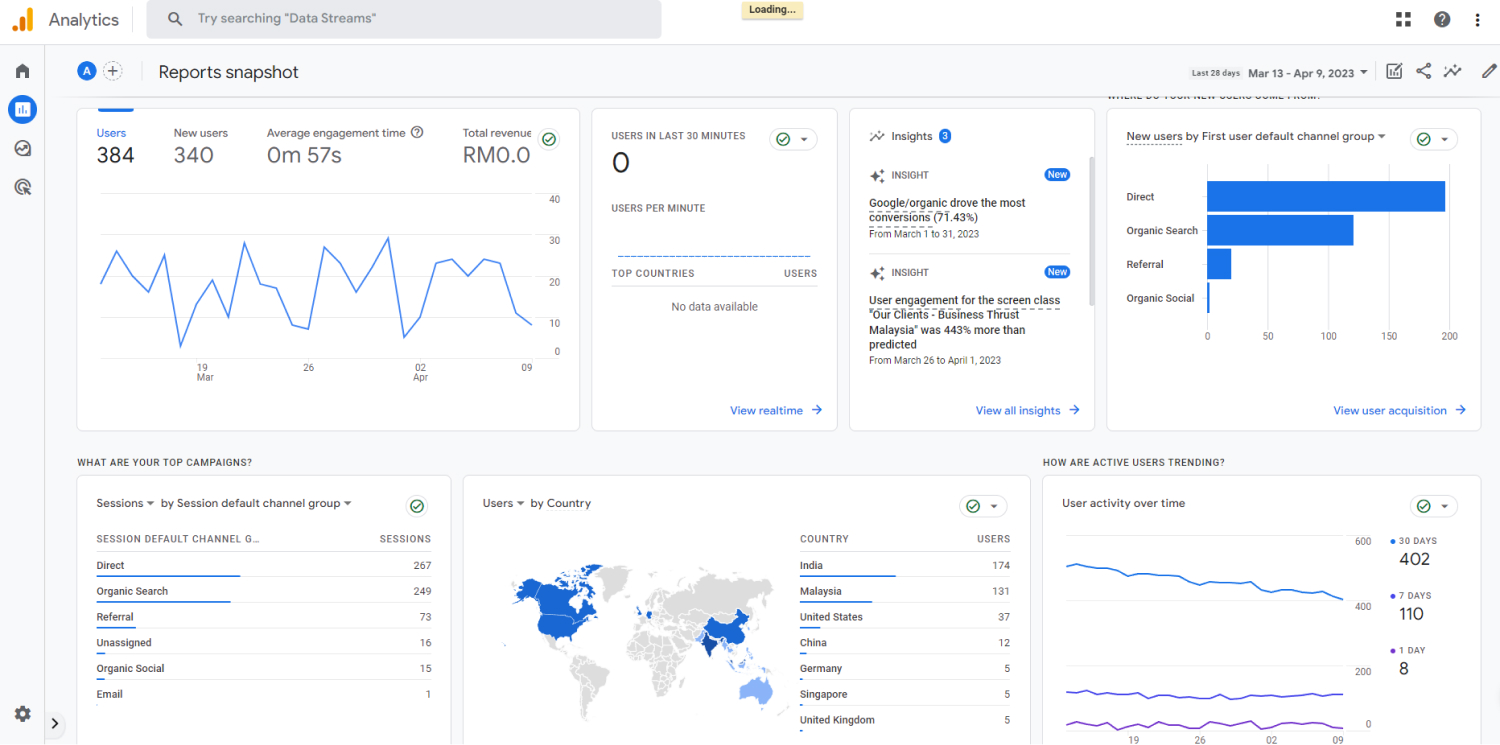 Google Analytics 4 is a new kind of property for the advance measurement. It collects data on the basis of events from both websites or apps to understand the customer journey better. Due to event based data, it can track individual actions taken by users on your website or app. This will provide a comprehensive understanding of user behaviour. Not only this, but you can track customer journeys on multiple devices and platforms.
GA4 has privacy control like cookieless measurement, behavioural, and conversion modelling. This means the consumers' privacy is safe while providing useful information to the website and app. Businesses may more easily make informed decisions about their online presence because of the predictive capabilities of GA4, which provide assistance without the use of complicated models.
Another feature of GA4 is direct platform integrations. This implies that businesses can utilise GA4 data to make decisions on how to improve user engagement or target advertisements on their website or mobile app.
How to Change Google Analytics 4 from Universal Analytics?
Many businesses are facing the challenge of transitioning to the new Google Analytics 4 platform. As we know, transitioning is a daunting task from the old to the new platform for website and business owners. So, our SEO Company professionals provide all the necessary steps required to make the transition smooth and successful.
Below, we are mentioning the migration checklist curated by our SEO Agency experts that will help you in a successful migration. Let's have a look!
Step 1
New Property Creation in Google Analytics Account
Google Analytics 4 (GA4) uses a new tracking model as compared to the older versions. If you want to set up GA4, you need to add a new property to your Google Analytics account. In the admin area of your account, click New Property, and then follow the setup instructions.
Steps to set up GA 4 from Universal:
Step 1.1: Click "Admin" as shown below.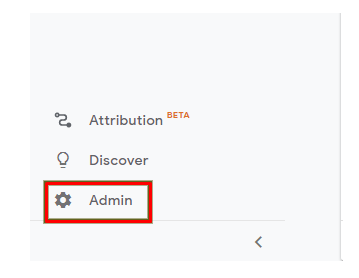 Step 1.2: Then Go to GA4 Setup Assistant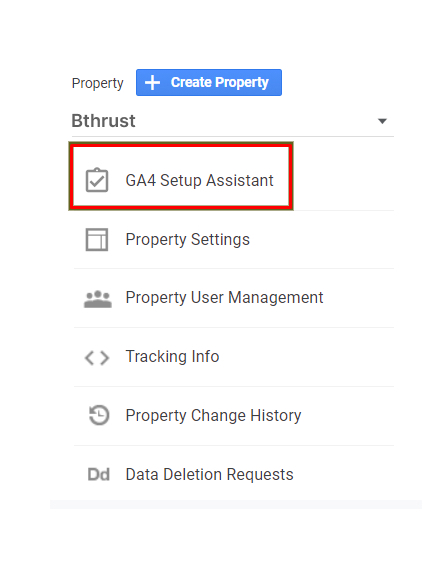 Step 1.3: The "Google Analytics 4 Property Setup Assistance" screen will show up once you accomplish this. Now choose "Get Started."
Note: Make sure the account you have chosen in the account column is the correct one.

Step 1.4: After you click "Get Started," this pop-up will appear on your screen. Choose "Create Property".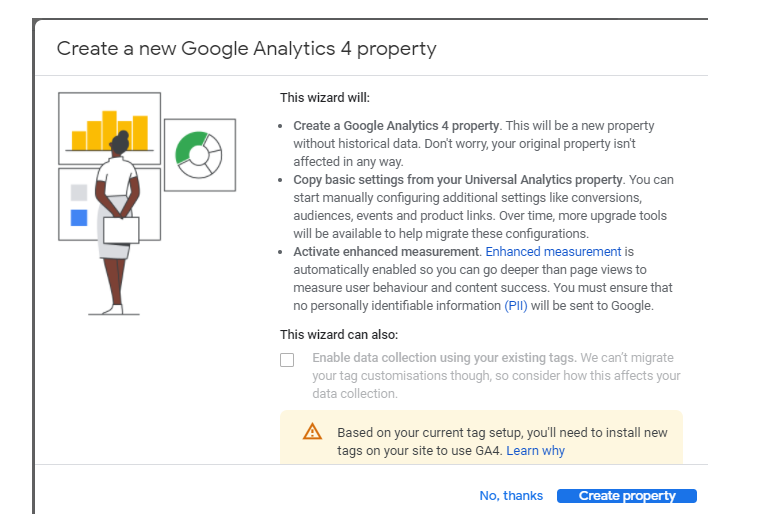 Step 1.5: The connected property message and property ID can be shown on the following screen after clicking this.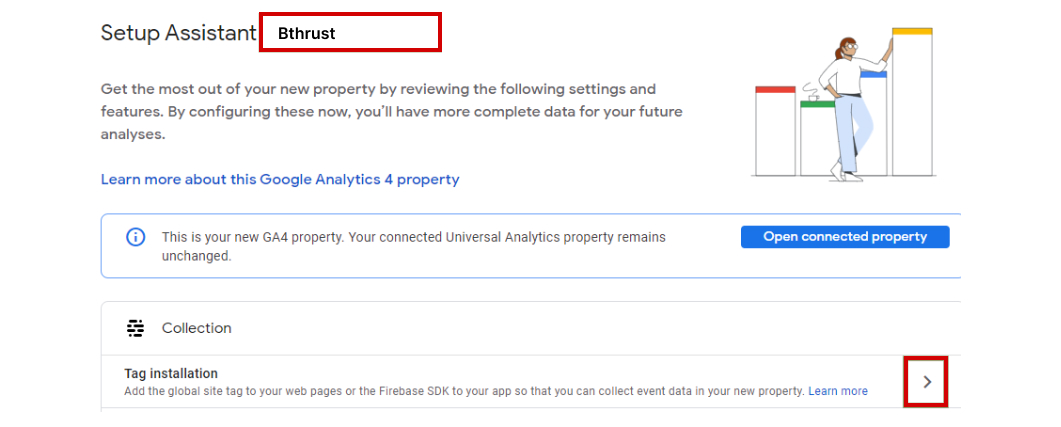 Step 2
Install GA4 Tracking Code on Your Website
You can add web & app data streams after creating a Google Analytics 4 property. The Google Analytics 4 tracking code (gtag.js) must be included at this point in your website.
Step 2.1 To access "Web Stream Details," click the arrow (>) next to "Data Stream" once you have reached that screen.

Step 2.2: Measurement ID for GA4 property is located in the top right corner of the "Web Stream Details" page.

To add the code to the head area of your website, go to Admin > Property > Tracking Info > Global Site Tag.
If Google Tag Manager is already installed on your computer, you can skip this step and set up GA4 using GTM.
Step 3
Verify the Tracking of Google Analytics 4
Now, it's time to do some inspections. Let's verify that the new Google Analytics 4 setup is working properly before moving on. There are various methods for doing that. If you want to check the GA4 tracking configuration on your website, you can install a Google Tag Assistant or Google Analytics Debugger.
Step 3.1: Click on the "Admin" button in the bottom left corner.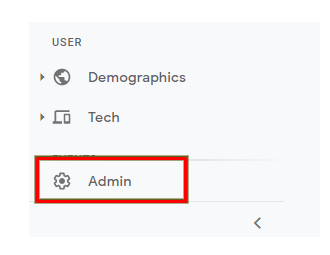 Step 3.2: Choose "Web" under "Data Streams". You will be taken to the "Web Stream Details" page when you click the arrow (>) next to "Data Stream."

Step 3.3: Go to your current Universal Analytics Property, then click on Admin, Tracking info, and Tracking code.

>> Admin >> Tracking info >>Tracking code
Step 3.4: You will notice the "Connected Site Tags" option if you scroll down. Choose this option.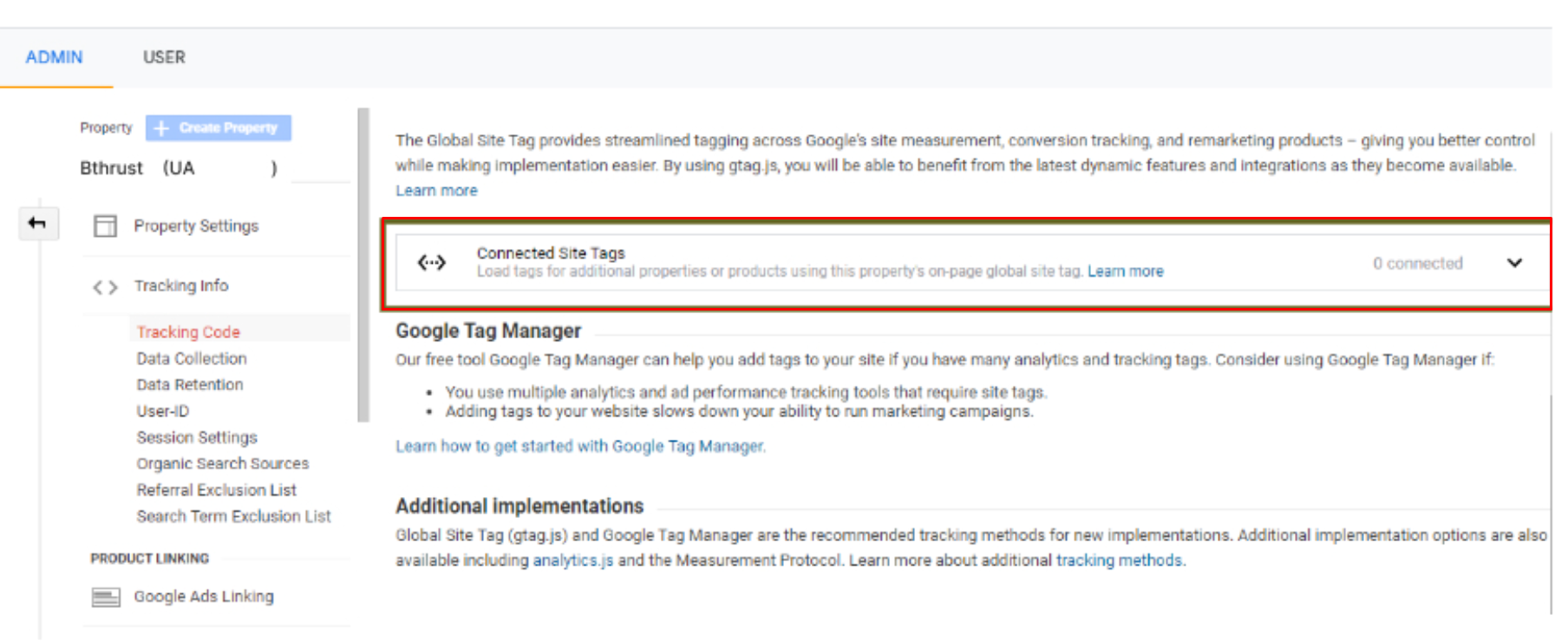 Step 3.5: To establish a new site tag, simply paste the Measurement ID that you created and copied in Step 3.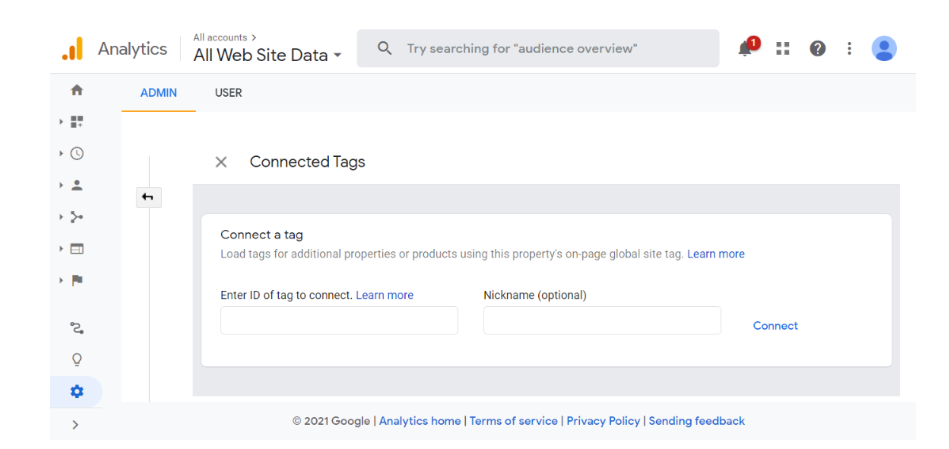 Your Universal Analytics property and GA4 property are connected once you select "Connect."
Step 4
You Can Add Additional Google Analytics 4 Configuration
Your GA4 setup is ready if you properly complete the instructions above! However, some additional adjustments can advance your tracking. In your Google Analytics 4 property, you might need to:
Eliminate Internal Traffic
Make unique events
Custom Conversions Definition
Turn on Improved Tracking
Customise Your Audiences
Create Complex Comparisons
Integrate with BigQuery
Create Personalised Reports and Many More
These steps will help you successfully transition from the old to the new platform. Google Analytics 4 enables you to customise every aspect of data tracking. It is the perfect set of tools to assist you in releasing potential data for your company.
According to our SEO Company experts, you have to start the transition process as soon as possible. This will ensure a smooth transition and reduce any disruptions to website performance tracking.
Conclusion
Businesses now have the chance to upgrade to the new Google Analytics 4 platform and benefit from its new features and capabilities due to the retirement of the Universal Analytics platform. Businesses may transition seamlessly with the help of our BThrust professional advice and assistance. So they can continue to monitor website performance and obtain insightful knowledge of client behaviour.
We are the leading SEO Agency that helps a number of businesses to achieve their desired results. You can connect with our team if you have any concerns related to Google Analytics 4!