Finding The Most Relevant Keyword For Your Site
Everyone knows that keywords are one of the most important factors of SEO. Almost every content on your website is optimized to the keywords. Your site content, meta description, title tag, etc. are optimized to the keywords. It is also helpful if your URLs contain the keywords. So much importance is given to keywords because they are the words that people use to find your products and services. If you don't optimize to the keywords, your target audience will not be able to find you at all.
With so much importance lying with keywords, the SEO company must make sure that the keywords they select are the right ones. If you are optimizing for the wrong keywords, the traffic that comes to your site will not be the ones that you want. Most SEO companies offer free keyword research because this is the basic task that should be done.
What Does Keyword Research Tell You?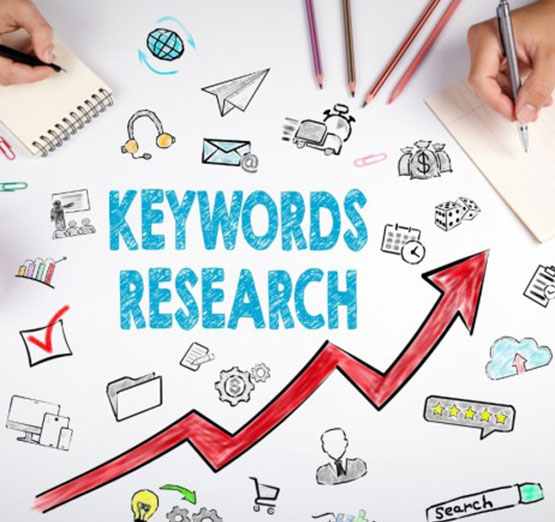 You know that you must do keyword research to find out the most suitable keywords for your website. But you must know why you are doing the research and what you can get out of this. The main thing that the research will tell you is how your target audience is searching for your products. You will know what they are searching for. This means that you will know the exact words they use to search for your products or services. Our keyword research experts come with rich experience and can find the most suitable keywords for your products.
Keyword research also tells you how many people are searching using the same keywords. Not everyone uses the same set of words to search for the same products. This means that you will know which keyword set is being used by the maximum people. Another thing that keyword research can tell you is how people want the information. Information can be given in different formats. It can be as lists, tables, text, images or videos. We understand everything about our customer before we use the keyword research tools.
Understand Your Customer And Target Audience
As an experienced SEO company, we understand the customer, their audience, products and their SEO goals. This information helps us to go ahead and find the right keyword. You must understand what the audience search for when they need the products or services of the company. You must also know if there are any particular time or season when more searches are made. Knowing the location is also equally important.
Once you know the details you must deliberate on how best you can satisfy the requirement of the target audience. What content can you provide to make the user get all the information that he or she is looking for? Only on this basis can you decide on the keywords and find the most suitable one.
Finding The Right Keyword
You can use a keyword finder to know exactly what keywords will you have to optimize for. The way you describe a product and the way the target audience searches for the product may be different. You must find what are the words that are being used the maximum for searching for your client's products or services. How is it that we are able to find the exact words that the target audience will be using?
Our experience tells us to start the keyword research by first noting down a few words that will correctly represent the products or services of your client. These words are a good way to start research using keyword research tools. When you enter the words into the tools you can get the common words that are used for searching these products. You will also get similar topics that are associated with the words. These words and topics will help you find the apt keywords for the site.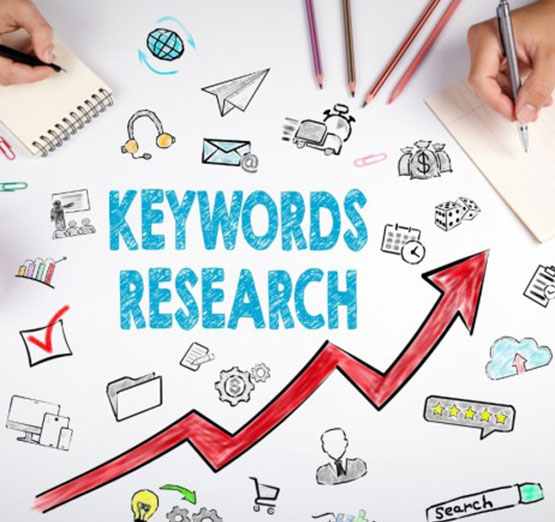 Know The Popular Keyword Research Tools
There are many keyword research tools free for use on the internet. The Google Keyword Planner is one of the most popular for the obvious reason that it comes from Google itself. But on the flip side, this tool is mainly used for Google advertisement campaigns and not meant for SEO. However, it is a good place to look for keywords. Exploding Topics is another tool that helps you find keywords that are becoming more frequently used.
One of the very interesting keyword research tools for YouTube is Keyword Everywhere. It not only shows you keywords for YouTube but also from other places like Google Analytics, Bing, etc. You can add the Chrome extension to your browser and use this easily. Ubersuggest is another useful tool that was upgraded recently. There are others like SEMrush which is a paid keyword research tool. It saves a lot of your time because it can show the keywords that a site is already optimized for.
Finding Out The Competitiveness Of Keywords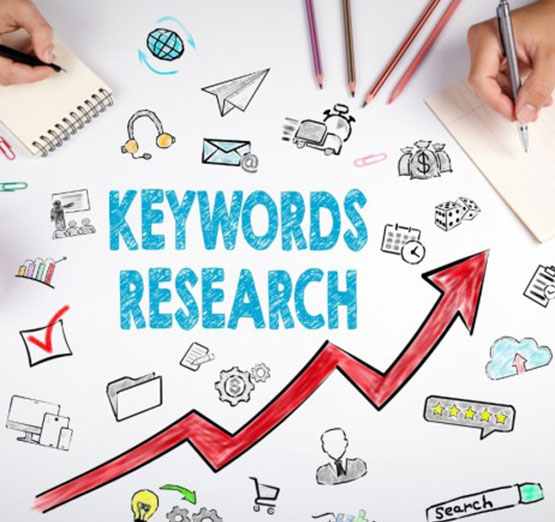 This is a very important aspect to know when you do free keyword research online to find the best keywords. You must know how competitive a keyword is. If the keyword is being used by too many websites and is too competitive you cannot reach the first page of the search results by using this. Keywords with less competition can help you reach the top of the search results. It is best to know the types of keywords to know which are competitive and which is not.
There are broadly three types of keywords. The head type keyword is mostly a single word that is searched a lot on the internet. Terms like "shoes" are of this type. People may be searching for a hundred types of shoes. This makes it highly competitive and less suitable for SEO. Then there are body keywords which are usually of two or three words. They are more specific like "men's leather shoes". These have good volumes but are less competitive.
Long-tail keywords are more like sentences. There can be 4 or 5 words and are very specific in what it aims at. Something like "where can I buy black color men's leather shoes online" is a very specific question and this will get much lesser searches in a month. These keywords can help you get to the top of the search results page. Long-tail keywords are also mostly used in voice searches.
Keyword Research Strategies
Now that you know about keyword competitiveness you can use this information for your keyword research strategy. There are many ways you can find a keyword that could help you rank better. One of the ways is to look at your clients' competitors and finding out what keywords they are optimized for. If you use different keywords then there will be less competition and that can increase your chances.
The other way to do this is to optimize on the basis of the region. Look at which region your client's target audience is more and check the keywords used by them. People from different regions use different terms to search for a product.
There are no sure methods to find out the ideal keyword. As an SEO company in Singapore with many years of experience we have been able to arrive at certain ways to find the most suitable keywords. This is where our success lies.
Let's Give You an Excellent Leading Edge Over Your Competitors
Our objective is to create a distinct image for your brand and business so that you may stand apart from the crowd and competition. We will exceed all your expectations with our stunning and powerful website design in terms of both style and technology.
X
Quick Enquiry
Drop Us A Line To Know How BThrust Can Turn Your Goals Into Reality. Contact Us For SEO, Custom Software Or Other IT Services We Offer!