It's the 21st century and every business these days needs IT solutions ranging from a quick new website revamp to SEO, CRM etc. BThrust allows you and your employees to work freely on your tasks and while we deal with the workload coming your way allowing us to provide satisfactory services to you. The question is not whether you need an IT specialist or not, every company nowadays does. The question is do you want to hire a full-time, in-house talent or hire IT experts on contractual bases. That is what we hope to address today, whether outsourcing or in-house; which option suits your needs impeccably.
Outsourcing
The benefits of outsourcing IT professionals are quite obvious as you call upon these professionals when you require their assistance. So it is only logical to hire them for only the duration of a project you need their aid on. This is a financially sound decision as well as provides a competent resolution to your problems. Whilst allowing full time employees to focus on the tasks they excel at.
When you outsource manpower, you save money in terms of the equipments and software. It's either provided by the company you are outsourcing to or the cost of utilization of said equipments is billed to you in the end and that is invariably less than what purchasing the equipment would have been.
The disadvantages of outsourcing are fairly obvious one's are well. There are initial setbacks with choosing the correct person to outsource to as companies are often stumped as to who exactly to hire as investing time on a person who might not be the fight fit for a company your size, or doesn't have the desired skill set or simply is taking too long to learn the ropes of your company.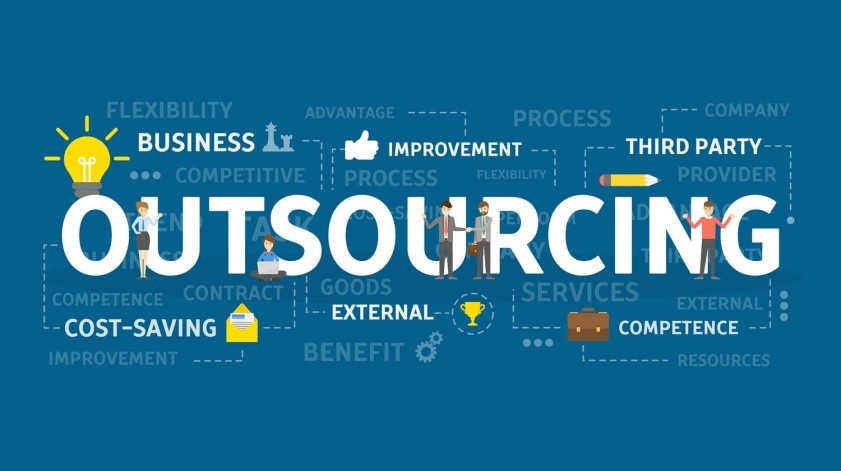 There is also a chance the IT company/person you are outsourcing to can be charging much higher than your current in-house operative. The issue of trust also arises as you have to provide them with access to sensitive information. With time, a company will build up a book of contacts they rely on for outsourced IT support, but this will need to be constantly updated.
In-House
Having an In-house IT team, which has been trained under you as per your needs, is familiar with all your company policies & is available within the office premises, is invaluable especially in times of need. These are optimum conditions which do not require any outsourcing and require less preparatory time as well.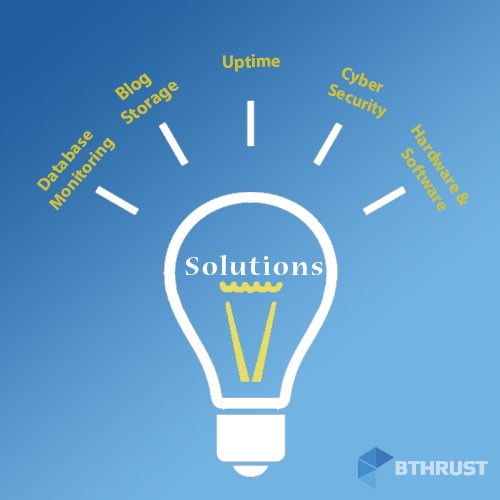 The company in case of any in-house team trains the team to a certain extent of functionality and holds onto the mavens who made a difference.
The cons of building and maintain an in-house IT team are primarily the financial expenditure you'd have to bear initially. Unearthing exceptional talent and then training them is a costly & long ordeal. The need to constantly hone skill set and knowledge is also essential.
The workforce also demands a constant remuneration along with employee benefits, and as time progress and the skill set of the employees improves, they also command a higher salary in order to be still contracted by your company. However In-house workforces have a greater personal stake in delivering top quality service as they know what is desired of them by the company and are acquainted with all aspects of the company. Whereas outsourcing requires time to reap the benefits of their services.
Evidently there is no universally correct solution when it comes to choosing between In-house & outsourcing services.
Hybrid Approach
A lot of companies utilize a hybrid approach where the in-house IT team overlooks customer feedback, security, online marketing and other areas that require constant vigilance. Outsourcing IT designers and IT specialists for more niched services is a plausible course of action.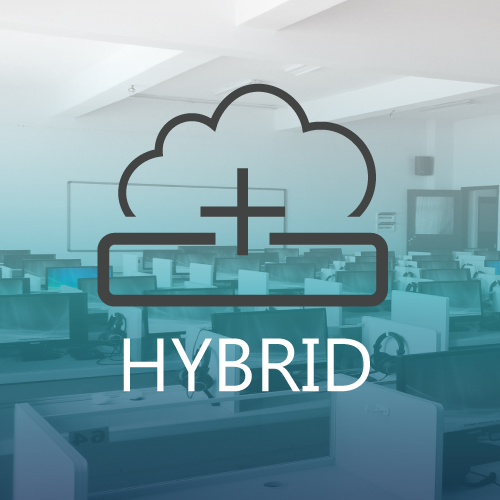 Building an ideal IT team mandates persistence, consistency & a vision for the future. Outsourcing on the other hand is instantaneous & profitable.