Key to the growth of business is the way you handle your customers. If you are not having a good Customer Relationship Management tool then you are already vulnerable of losing business or customer. Do you often miss on follow ups with your customers or miss the invoicing dates or miss appointment dates due to your hectic schedule? Do you often find it tedious job to analyze your estimated project completion date or not able to track status of the project or any task? Are you unable to track who are the responsible persons for particular tasks or projects? Or who is available for projects or who will be available after certain period of time if requirement is not immediate? Then you are definitely in need of and effective Customer Relationship Management (CRM) tool. We, at Business Thrust have devised easy to use CRM tool CRM which is solution for all your worth considering troubles backed by our 24X7 quality help desk support. For any size of organization, CRM is equally effective and very easy to manage. CRM allows companies to have strategic advantage and help them devise their business planning after analyzing reports generated through it. If you are losing customers, business, time or money due to above factors then CRM is for you.
Want to shoot in Revenues? It all starts here with BThrust CRM, and importatly it all starts with ZERO cost! Please contact us for Basic free version.
BThrust is known for its innovative way of Customised Software Development in Singapore, as per the requirements of the customers. We have been able to develop many Software successfully, for wide range of industries from a vibrant start up to big multi nationals. Our Software has helped our clients to reduce their work and let them focus on their other important activities more. Streamlining many business activities through our Customised Software helped out our clients in saving a lot of time and money. Our customer centric approach keeps us outmatched amongst other IT Software companies in Singapore.
How we make Customised Software Solutions?
We ask client about what kind of problems they are facing and expectation from Software. We pin down all the requirements and suggest them all the possibilities as per customer's expectations and budget. We ensure customer's problems are resolved and fully satisfied. For Software which involves lots of specifications we let customer to interact with our development team for hassle free communications and avoid any errors. In other words, unlike other software development companies in Singapore we let our clients to interact with our software developers throughout development stage as if their own staff. We divide software development into various milestones. And after each milestone we thoroughly discuss with our client about the progress and if everything is going as per the requirements. We ensure everything in place from very first stage to save time and avoid big errors at later stage.
That's why we say, we don't create Software but solutions to the customer's problems.
For all your software related needs we are your one stop custom software development company in Singapore and we are eagerly waiting for you to exploit our expertise in software development.
What is Intranet?
Intranet is a private network which is accessible only to an organization's staff through any part of the world. It is used in organization as a medium of sharing data and information with other members of organization. Intranet can include many interconnected LANs and WANs. Intranet can offer many business benefits: -
Security: Intranet is private and secured, information or data shared is within interconnected members in Intranet.
Ease in Communication: Intranet allow ease and improved internal communication
Centralized Database: Intranet allow to use it as a centralized database from where any interlinked member can fetch data anytime.
Why a business enterprise should use Intranet?
Being secured and very much economical to maintain, Intranet is always a lucrative for a business. As per a research conducted by Harvard Business School for increase in every single employee engagement, the returns on investment can be thousands fold, that's the business potential of using Intranet-as-a-service. Intranet can help achieve some business outputs: -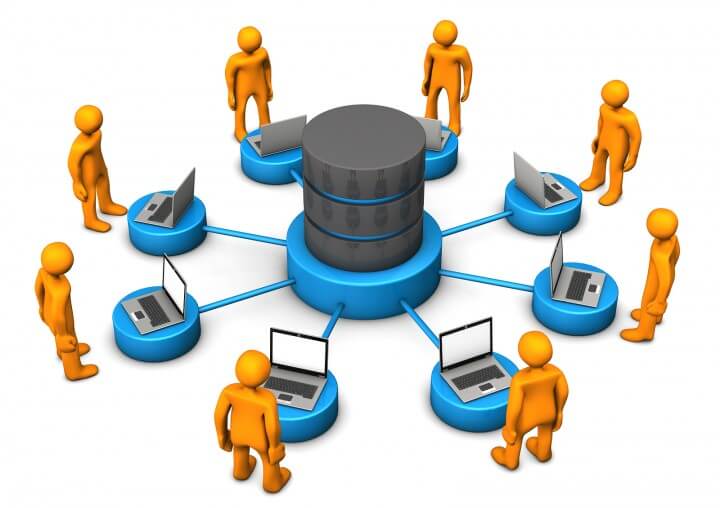 Increase in productivity of employees
Increase in employee engagement
Better and effective communication with almost nil miscommunication
Time saving of employees by avoiding emails for communication or for getting data
Business become more profitable
As productivity of employees increase, company make more profits in lesser time, company give more increment to employees, employees are overall happy and they give their best to outperform for the company and ultimately company's end customer are more satisfied which also means more business to the company.
Your good warehouse will just be a normal warehouse if it's not backed by an efficient warehouse management tool and will be vulnerable to thefts, loss, accessibility etc. If you have a warehouse and managing numerous stock keeping units (SKUs), it will be practically difficult to manage inventory level of each SKUs, their location, their incomings and outgoings. For warehouses which are big and have lots of vehicles for inbound and outbound, to keep track of drivers and vehicles and keeping record of which driver/vehicle is associated with which SKUs is very difficult and tedious jobs. Lot of time we face difficulty in tracking vehicles and connecting to driver, sometime we generate two separate invoices for same lot of SKUs, so there are errors in invoicing and disputes may happen. We learned all these issues across many warehouses and came up with solution as WHMS which can help to solve your problem in most professional way and you can make your warehouse management of world class level. Now manage SKU's inventory level, their daily inbound and outbound with complete tracking of each vehicle with driver's details, invoicing without duplication on your system through our warehouse management software tool WHMS. It can be customized as per requirements of company and anyone can use it. We provide full training and live support for any difficulty faced while using WHMS.