Enterprise
Infrastructure Services
Enterprise infrastructure solutions simplify data centers making it cheaper and more efficient. We at BThrust offer a wide range of services along with flexible delivery options to match the demands of your organization. We offer you flexible, scalable enterprise services like technical consulting, infrastructure integration & virtualization etc. We provide the best IT consulting services with the help of our skilled employees, a wide array of analytical tools, specialized software along with laboratory and engineering facilities. We are also making advancements in reducing the gap between enterprises and IT industry in order to help customers with complex problems in a simplified method with help from us via our IT consulting services in Singapore.
We are here to help you avail the numerous advantages of a modernized IT operation, our advisors work with you to build your association's IT guides in order to meet the business requests and challenges. With our cloud services and solutions you can safely move company's technology to the cloud and swiftly modernize and synchronize applications. We are ensuring that with our cloud services you will easily know high value applications from the low value ones.
Infrastructure
Integration Services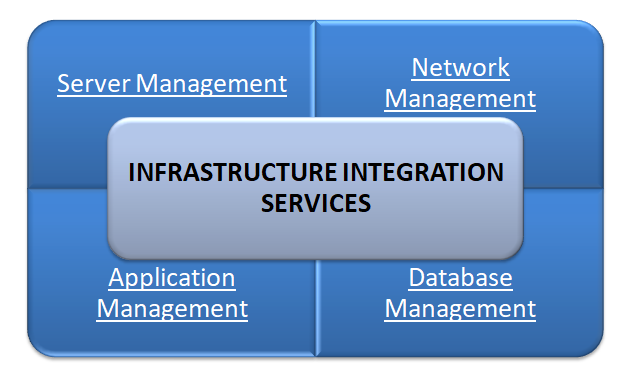 We provide IT infrastructure services to help maximize the efficiency of clients and partners alike. With our effective integration service, you can access edge arrangements, technical specialists and cost-effective installation and incorporate equipment and programming to handle complex IT projects effectively. A specialized team ensures a suitable implementation process and a convenient resolution for all non-standard tasks that may transpire through any plan.
Server Management:

The tasks and services that require a server in order to handle it are essentially what the server management entails.

We offer 100% dependable safe outsourcing for management of daily functions of servers.
Network Management:

Services like fault analysis, performance management and maintaining quality service are all part of the process of network management. We at BThrust pay constant attention to the performances and usage of network devices in order to identify any hindrance that may arise.

Applications Management:

Management of applications throughout their lifecycle is what application management is. We at BThrust provide stabilization and growth of your applications feasibly over an extended period of time.

Database Management: A custom designed software package to help classify, control, retain & administer data into a database. The data base management system controls the data, format, field names & file structure.
Virtualization
and Consolidation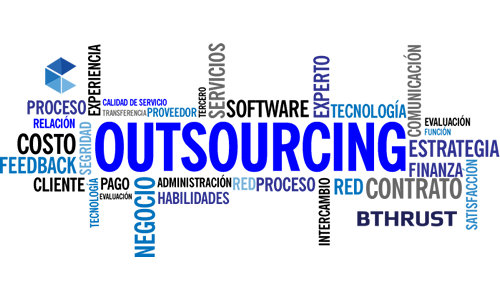 BThrust is a pioneer in server virtualization. We have virtualized answers for clients over various commercial enterprises and divisions ranging from companies to open organizations and instructive establishments. Virtualization allows multiple operating systems and applications to run on a singular platform. Each server becomes more efficient, allowing maximum output from hardwares.
Our specialists set up a custom arrangement and accustom your team with the development environment and the optimum utilization of tools. Our virtualization and consolidation services enable you to accomplish cost, vitality, and administration c advantages by changing to a more productive infrastructure. We provide a complete arrangement, including program administration, disclosure and investigation, arranging, and execution.
Enterprise
Security Services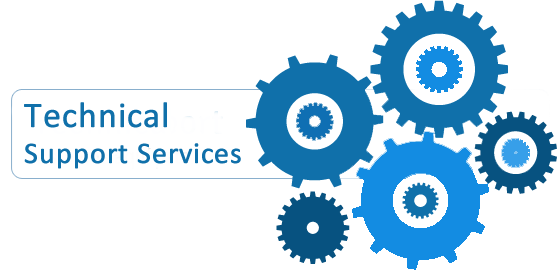 Organizations are growing exponentially with secure data and information. Today, we connect with clients and workers in a more direct way than any other time in history. This leaves the company helpless against data security dangers and other dangers that are growing at an even rapid pace. While problems rise daily to new levels of dangers that may possibly end or diminish your business, BThrust constantly tests and develops it's workings to constantly to be a step ahead and have an upper hand on any trouble.
Our enterprise security service group fully secures your businesses from external enemies. We help you anticipate and disband dangers, future danger and maintain consistency, while expanding your own security preferences.
Cloud Services
and Solutions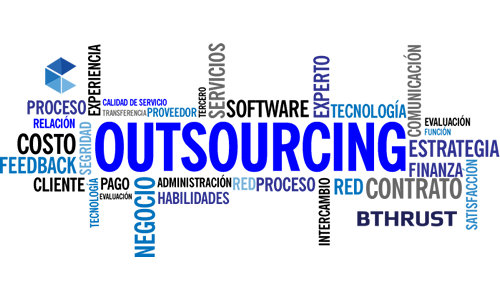 BThrust's cloud services and solutions have helped companies accomplish better operational skills, improved IT administration and applications through cloud base.
We characterize, convey and influence streamlined, robotized cloud services frameworks over different platforms and suppliers. This enables customers to construct cloud operations systems that can accommodate the administration of open and private cloud.
Our cloud services are intended to help associations make right decisions in expanding returns from their cloud investments. This helps establish the framework for the computerized undertaking of a better future.
Our cloud services depend on the present difficulties of your IT Company and operations. Our specialists work closely with your association to figure out which applications will be the beneficial and by moving them to the Cloud we provide you the best cloud migration approach.
BThrust offers IT on demand that helps determine an assortment of innovation-related issues beginning from settling a PC issue to full IT infrastructure service.
Benefits Of Enterprise Services Management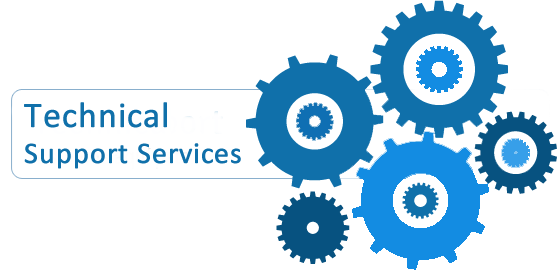 Enterprise Service Management is fast growing and enabling an enterprise-wide solution will bring uniformity between IT & other departments to provide service-based solutions. Utilizing Enterprise Service Management provides a lot of benefits such as:
Improving productivity: Easy tracking process enable teams to respond to requests more quickly, leaving customers satisfied and you busy.
Eliminating waste: Mapping and defining processes helps indentify activities, resources and their impact where harmful or impact less activities can be removed. Knowing what is required & surplus helps in prioritizing important activities.
Enhancing visibility and control: services allow easy monitoring of problems and offer instant support to reduce any downtime.
Increasing user satisfaction: Defined roles and responsibilities within your website would result in a smoother and more satisfying experience.
Sharpening the competitive edge: Having an upper-hand over your competitors gives you unwarranted reach that they will not have.
Increasing ROI: it will allow more unification resulting in decreased expensed and boosted sales.
Who Benefits From Enterprise Service Management?
Customer service: ESM handles high volume of request quickly and easily via our cutting edge AI.
Human resources: ESM handles everything, from requests for leave to salary enquiries and on-boarding new employees. Simplifying and enhancing user experience.
Accounting and finance: ESM over looks approval of expenses, sending of invoices and tracking of payments to remove any human error to provide max output.
Legal: ESM fastens the process of approval of documents, quickens the process of reviewing and certifying documents as well.
Purchasing: Sanctions of discounts & price adjustments all are made simpler by ESM resulting in happier clients and workforce.
Security: simplifies and fastens the process of security checking and auditing.
Administration: Management of printing, courier services and requesting office supplies, these seemingly insignificant activities are done much more efficiently by ESM whilst saving money.
ESM can be applied to all segments of a business in the long run resulting in increased traffic and revenue.
Let's Give You an Excellent Leading Edge Over Your Competitors
Our objective is to create a distinct image for your brand and business so that you may stand apart from the crowd and competition. We will exceed all your expectations with our stunning and powerful website design in terms of both style and technology.
X
Quick Enquiry
Drop Us A Line To Know How BThrust Can Turn Your Goals Into Reality. Contact Us For SEO, Custom Software Or Other IT Services We Offer!