IT HelpDesk Support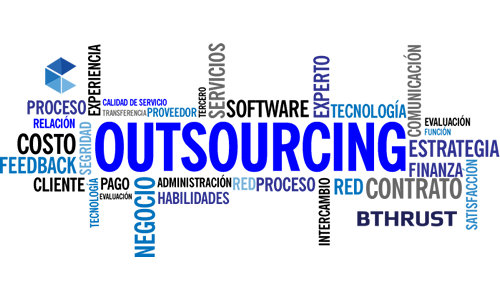 Armed with exceptional skill and knowledge, Our BThrust professionals provide solutions to all requests and queries, we facilitate you by outsourcing IT services to resolve problem of any kind and magnitude whenever you require them.
We keep in mind the cultural and language barriers, the difference of time zones with respect to your organization when outsourcing to ensure the best possible results. IT outsourcing provides services like:
Remote monitoring.
Disaster Recovery.
Technology road mapping and planning.
Virtual CIO.
Express yet Effective Troubleshooting.
Security, Virus Protection, Data Backup, and Recovery.
We provide customers with options to choose the sourcing model of their preference with options like asset light, asset heavy and other alternative delivery models like Cloud based services.
We offer delivery flexibility as well by setting up shared and dedicated delivery centers depending on your need while balancing cost for your maximum comfort.
Technical
Support Services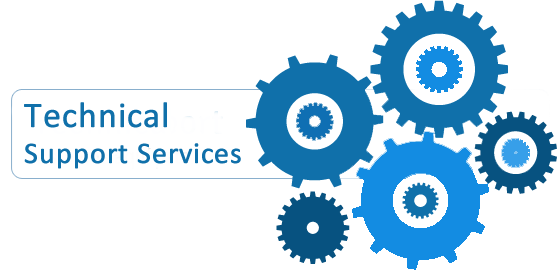 Our IT consulting services and technical team is at your disposal whether you require specialized support for cell phones, PCs, TVs, programming items. We are highly experienced and eager to fulfill your dreams. Our support team acts as an enabler and is accompanied with specific skills and resources to match the needs of your customers, whilst getting rid of unnecessary expenses that might be associated with hiring permanent support staff. We commence with an analysis and evaluation of your business needs& you can rest assured that we'll be available to support you & your clients without hassle.
Managed
Helpdesk Services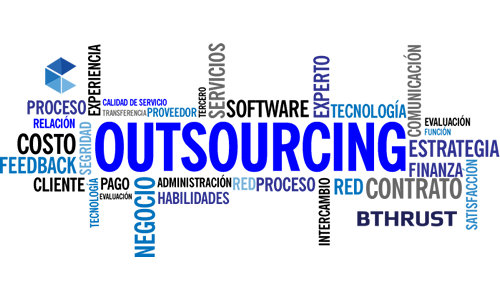 BThrust has amassed the stature necessary to develop customized IT helpdesk as per the customer's need. We eliminate any risk by responding to issues with the best and latest techniques. Our experienced staff serves as a one stop contact for all your technology needs. BThrust's IT experts work closely with every customer to guarantee the best technical support and solve issues in a way desirable to you with reliable outsourced IT support.
Multi Vendor
IT Support Services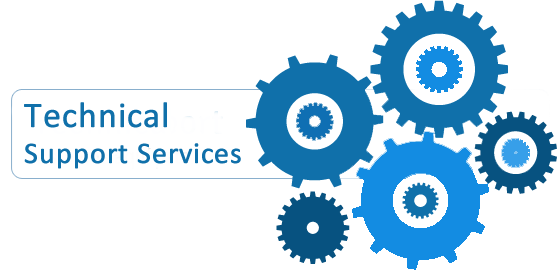 We are a multi-vendor provider and a one stop shop for all your hardware and software needs. Our IT services are cost effective and help in effective management of technical products across multiple sellers and access to knowledgeable engineers. We help you improve utilization of third-party technologies, while guaranteeing they all get the same hands-on backing that we convey for BThrust items, we emphasize on the backing of your end-to-end IT environment.
IT on demand
/Ad-Hoc Support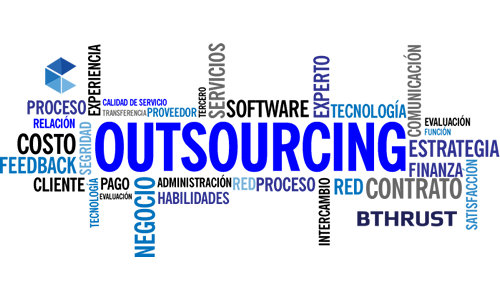 We listen when you contact us for ad-hoc support and immediately register the issue into our framework and assign a designated professional to solve your problems, the designated professional will reach out to you as soon as possible and will work on the issue until you are reassured and doubt free.
A receipt conveying work done or/and the project amount with the full proclamation of work done and each progression will be provided along the receipt. Bthrust also offers IT services on demand to help you determine range of innovation related issues beginning from settling a PC issue to full infrastructure relocation.
Affordable And Most Reliable It Support Sector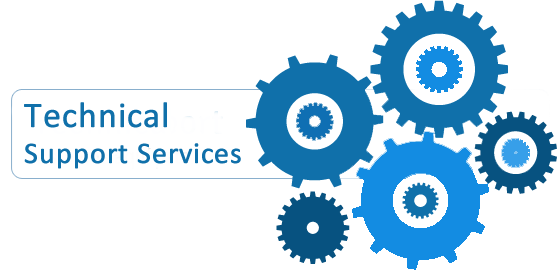 BThrust has many members working tirelessly to bring change within the IT sectors and are committed to providing you reliable sources and supplying you with the best solutions possible. Our business is a reliable, trustworthy & affordable IT solutions provider. We cater to your needs providing everything from minuscule solutions to high-end solutions, as per your needs. We are also helping the outsourced IT support in providing independent technologies for all information of various companies. Outsourcing is a simple process of developing and maintaining good relationships with your clients as well as the company for mutual benefits. We at BThrust are committed to be the best & most reliable outsourced IT support and intend on giving you the best solutions possible for a long time.
IT outsourcing works like a remote networking monitor where a qualified out sourcing team controls your LAN to handle all issues you can't tackle either due to lack of ability or time, issues like hardware upgrades or coding your website. The outsourced team is always available at a moment's notice to avoid any delay in your or your employees output. Outsourcing saves companies time and money while being vigilant to problems round the clock
There are a few drawbacks of IT outsourcing, they are:
Hidden fees: Even though IT outsourcing should ideally save company money, inefficient tech and lack of planning for of hidden fees deprecates customer's trust and chances of using a disingenuous company's services again.
Loss of continuity: Using different providers for varying projects can cause dissimilar & messy systems due to lack of consistency and coordinated IT systems.
Lack of quality control: Outsourced providers have complete control over IT service management causing discrepancies.
Insourcing enables businesses to recuperate or develop their control over critical functions and processes. A particular function that may have been perceived as low level and part of operations, rather than strategic in the past can flourish under IT insourcing.
Where IT outsourcing lacks, IT insourcing excels at increasing the flexibility while also allowing:
Consistency: Having the same people work together in synergy leads to a robotic understanding being formed between the team and the outputs are always optimal.
Monitor workers: Workers in an office can be managed as per their work habits allowing for smooth work environment and top shelf output.
Better communication: Insourced employees are on-site during the working hours, typically leading to clarity and faster communication.
Let's Give You an Excellent Leading Edge Over Your Competitors
Our objective is to create a distinct image for your brand and business so that you may stand apart from the crowd and competition. We will exceed all your expectations with our stunning and powerful website design in terms of both style and technology.
X
Quick Enquiry
Drop Us A Line To Know How BThrust Can Turn Your Goals Into Reality. Contact Us For SEO, Custom Software Or Other IT Services We Offer!